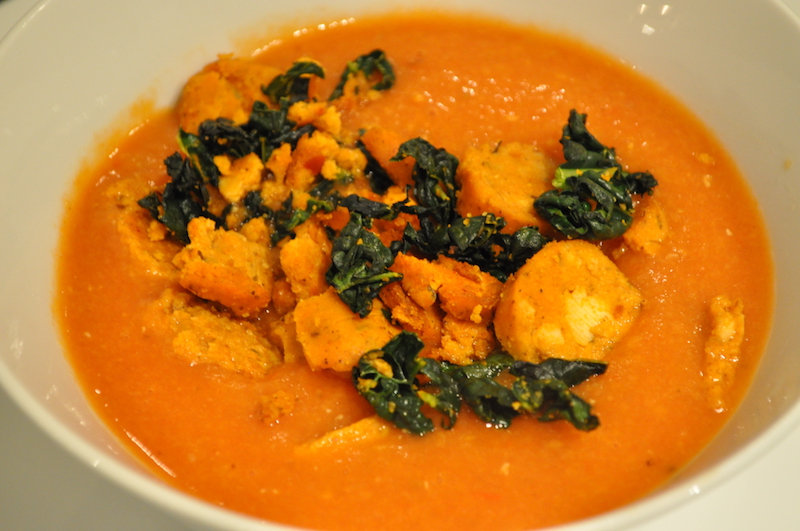 Spanish Style Lentil & Tomato Soup with Tasty Toppings
This beautifully nutritious soup is easy to make and you can add a variety of toppings according to taste or dietary needs. It takes inspiration from traditional Spanish flavours and delivers a filling and warming meal. This quantity makes four generous portions.

A portion will likely fulfil your daily needs of:
Vitamin A
Iron
Manganese
...and more than half of your daily needs of:
Folate
as well as a good amount of protein and very little fat.

Toppings:
We used some finely chopped cavolo nero and sliced Tofoo spicy tomato sizzlers which we dry-fried. Garlicky croutons would be lovely with it, too.