Roasted Garlic, Butter Beans & Broccoli Soup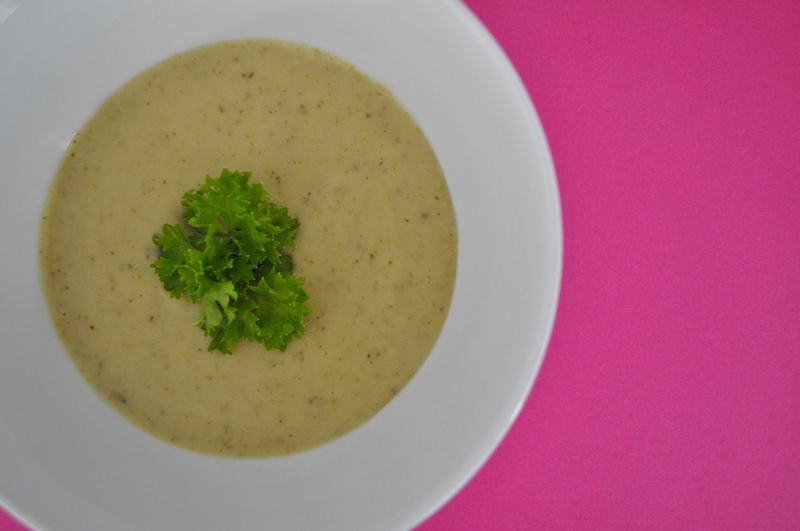 Description
Full of sulphoraphane (a natural anti-inflammtory and chemopreventive), this soup is really delicious. Even my children asked for second helpings. It's creamy, rich and filling.
Each portion provides about half your daily fibre needs (important for your microbiome), a healthy dose of B vitamins, about half of your vitamin A needs and almost all of your vitamin C.
It also provides a good amount of magnesium and B6 which are important for mental health.
We served ours with croutons made with masa corn tortillas baked with some seasoning.
Ingredients
1 head of broccoli (ours was 300g)
1 large onion
1 large potato, chopped into small pieces
1 bulb roasted garlic (separate cloves and roast in the oven for about 20 minutes at a moderate temperature. Let cool slightly before removing skin).
2 cartons oatly cream
1 garlic and herb stock cube
1 tin butter beans
Directions
Cut up the broccoli about an hour before you intend cooking to allow the sulphoraphane to develop
Finely chop the onion and gently fry until softened using a bit of the oatly cream
Add the rest of the ingredients and a bit of water (the amount depends on how thick you want the soup - we had ours very thick) and bring to the boil.
Reduce the heat and simmer for about 45 minutes. Use a stick blender to puree it.
Eat and then enjoy breathing garlic on anyone that gets too close!