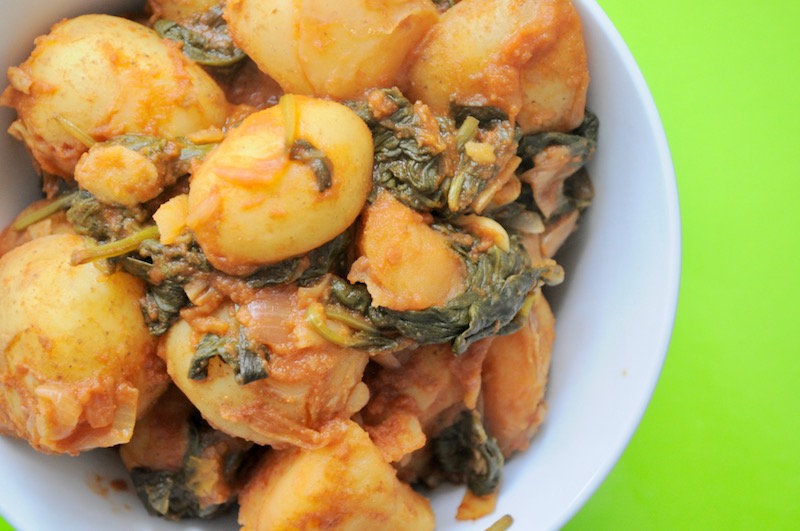 Quick Saag Aloo
A super-speedy simple take on the classic potato and spinach dish. So delicious with other curries or even on its own.

We've kept it whole-food plant-based but have used some time-saving ingredients to make this a feasible quick lunch or dinner recipe.

We've left the quantity of spinach very open as people with a tendancy to form kidney stones might choose to use less and those of us who love spinach might want to use more.