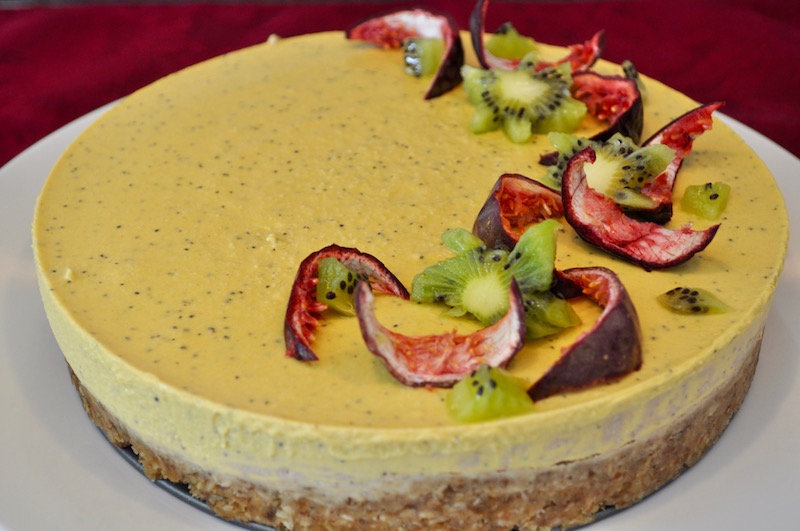 Passionfruit and Mango Tart
The difficulty in writing recipes using natural wholefoods is that they vary so much! I could, for example, say to use two mangoes but you could have enormous mangoes available or only small ones - they might be ripe and sweet or hard and sour. It's a dilemma.

The outcome of this tart will depend very much on the sweetness of your mangoes and whether or not your passionfruits are truly ripe. It's absolutely possible to make this tart conforming completely to WFPB principles or there are a couple of cheeky cheats that I detail in the recipe.