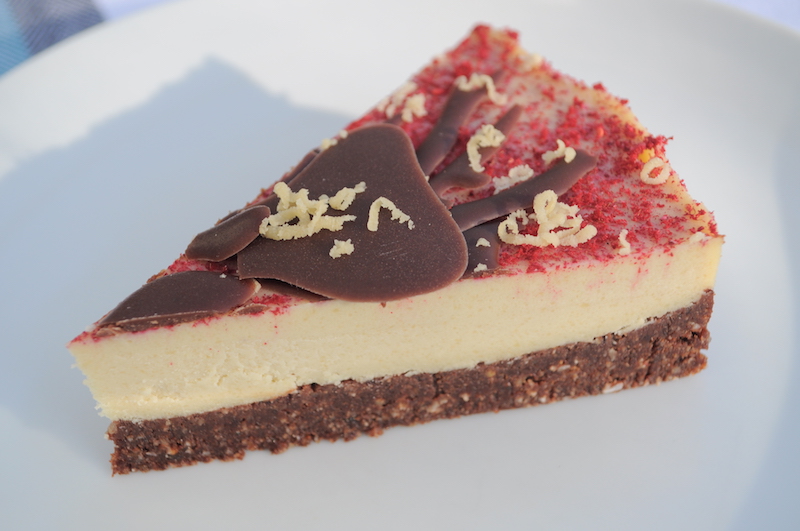 White Chocolate and Raspberry Torte
A cool, sweet dessert with a rich dark chocolate and walnut base, a creamy white chocolate filling and a sharp raspberry powder to finish. This dish is plant-based but not completely whole-foods. It is rather decadent and not suitable for anyone trying to lose weight or reverse heart disease.

However, being packed with cashews, walnuts, cacao and dates, there's plenty of good nutrients for an occasional treat.