WFPB Minestrone Recipe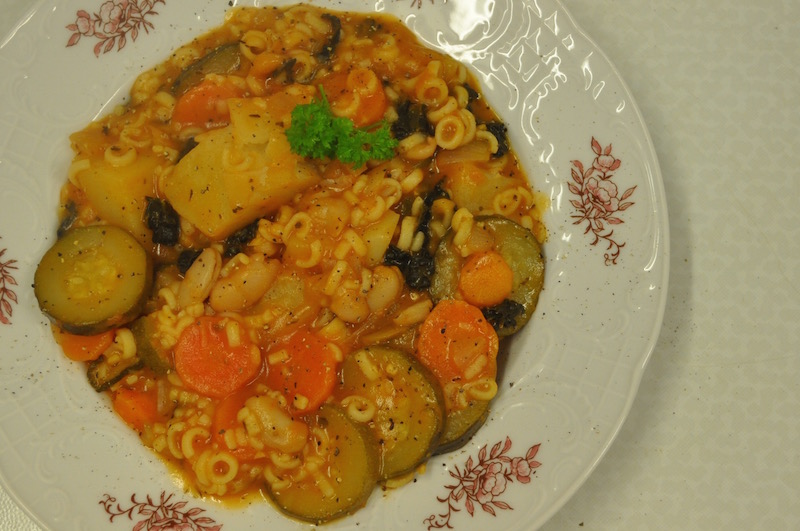 Description
Some of the best recipes only use one saucepan - and this is one of them! Filling, nourishing and full-flavoured, it's a classic.
Ingredients
2 onions
5 cloves garlic
4 medium carrots
1 extra large potato
2 courgettes
6 cavolo nero leaves
200g pasta
1 carton or tin of ready to eat cannellini beans
2 tsp Italian seasoning
1 litre vegetable stock
1 tsp tomato puree
1 mug of tomato passata or a can of chopped tomatoes
Directions
Remove the stalks from the cavolo nero and chop up the leaves - put aside to allow the sulphoraphane to develop
Crush the garlic. Put aside.
Finely chop the onions and gently dry fry them for a few minutes in a large saucepan.
Peel and chop the carrots and potato. Add them, the passata, the puree and the garlic to the pan. Stir well.
Slice the courgette, add to pan along with cavolo nero and all remaining ingredients.
Simmer for about 45 minutes, until the pasta is cooked. Once you turn the heat off, leave with the lid on for ten minutes to allow flavours to develop further.