Leek, Potato & Parsley Soup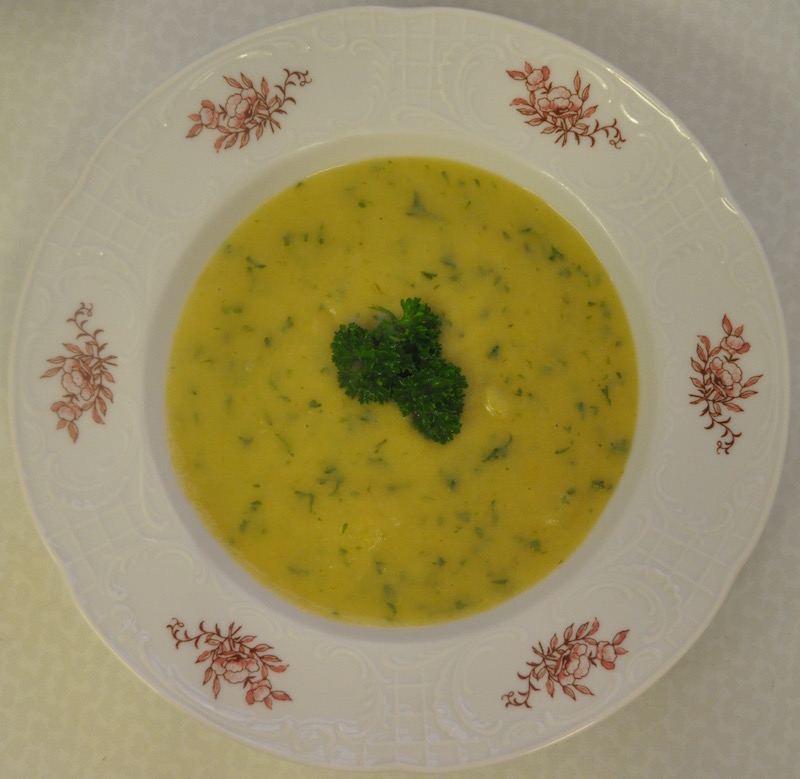 Description
Oldie but Goodie Transition Recipe
Sometimes the simplest recipes turn out to be the ones you turn to time after time. This leek & potato soup is easy and so perfect for after an autumnal walk. Those wanting to stick strictly to whole-foods, just replace the Oatly cream with extra stock or water.
Ingredients
3-4 large leeks
3-4 large potatoes
Roughly 750ml vegetable stock - depending on whether you like your soup thick or thin & how much veg you're using
1 carton Oatly cream
Handful of fresh parsley
Black pepper
Directions
Wash and clean the leeks. Cut off the gnarly bits and chop into smallish pieces
Place the leeks in a large saucepan and gently dry-fry. Best not to leave unattended for too long (like I did!) as they burn quite quickly
Wash and peel the potatoes. Chop into pieces and add to saucepan.
Add the stock and Oatly cream. The veg should be just about covered in water. Simmer for about 30 minutes on very gentle heat with a lid on.
Wash and rough-chop the parsley
When everything's lovely and soft, turn off the heat and add the parsley. Use a stick blender to pulse through the soup until you reach the consistency you prefer. Add extra stock or water if you prefer your soup thin.
Put the lid back on and leave it 10 minutes for the flavours to settle whilst you cut up some beautiful wholegrain bread! Serve with black pepper.