Summer Soup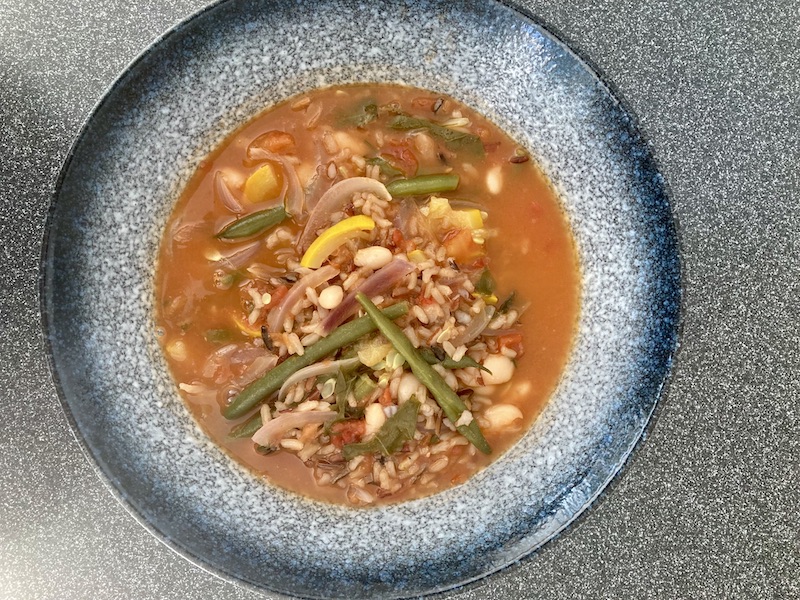 Description
A flavoursome soup with fresh beans, chard and added rice and cannellini. Quick to make.
Ingredients
1 large red onion
1 courgette - we used yellow
bunch of chard leaves, stalks removed
two handfuls of French beans, scraggy ends removed
1 garlic and herb stock cube
1 tin chopped tomatoes
1 pack of ready-cooked wholegrain rice (we used red and wild)
1 tin cannellini beans
Directions
Finely slice the onion and fry with a little water whilst you prepare the other ingredients. Don't let it dry out and burn.
Slice the courgette and chard.
Once the red onion has softened (it takes about 10 minutes if finely sliced) add the chard and courgette.
Add about a 1250ml water, depending on how thick you want the soup to be.
Add the stock cube and stir vigorously whilst bringing to the boil. Add the tinned tomatoes and beans.
Bubble energetically for about 15 minutes.
Add the rice and cannellini. Heat through and serve.