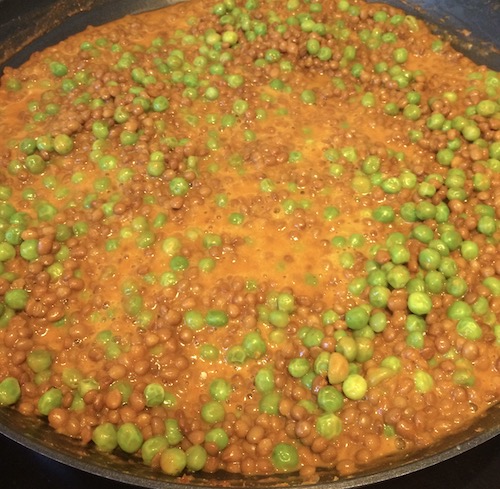 (Not) Keema Peas
Quick, easy, nutritious and filling!

This dish is a gently spiced lentil and pea curry that goes beautifully with rice, potatoes or naan bread. It's great as a lunch or when you need an ultra-fast meal as it does not require any chopping. The spice level can be geared up or down depending on preference by changing from a mild curry powder to medium or hot.
This dish can be made even more nutritious by adding some baby spinach.