Chocolate & Cherry Mousse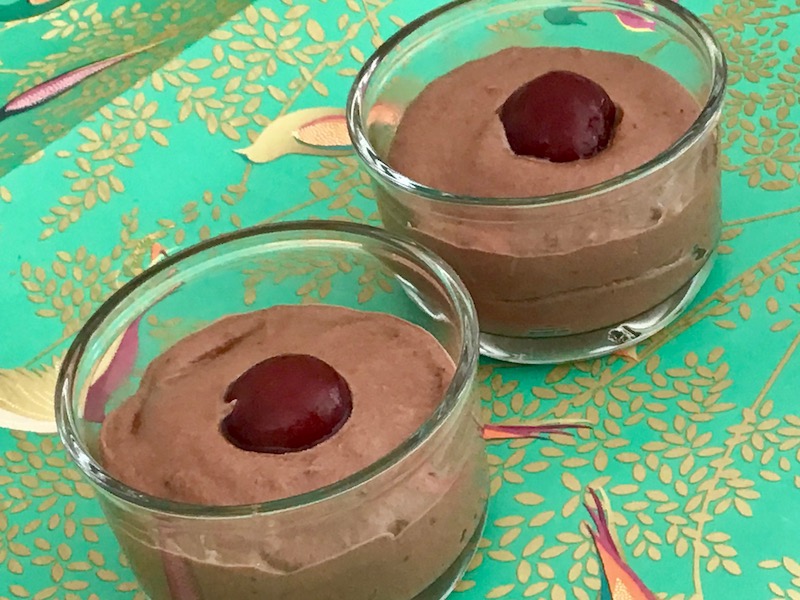 Description
Made by my ten year old son, this mousse is light and sweet - not too sweet, though. It uses 'aqua faba' (the cooking water from a carton of chickpeas) to make a light texture.
Cherries are blended into the mousse as well as being used to decorate.
Ingredients
250g cashews soaked in cold water for about two hours
250g dates soaked in boiled water for about two hours
3 tbsp cacao powder
About 25 stone-free cherries
Aqua faba drained from one tin or carton of cooked chickpeas
Directions
Drain and rinse the cashews. Blend them with the aqua faba until fairly smooth.
Drain, rinse and check the dates. Add them, the cacao powder and most of the cherries and blend together until smooth.
Divide into individual pots or one large bowl. Decorate with remaining cherries and place in fridge for at least two hours to chill.