Hazelnut & Chocolate Soft Cookies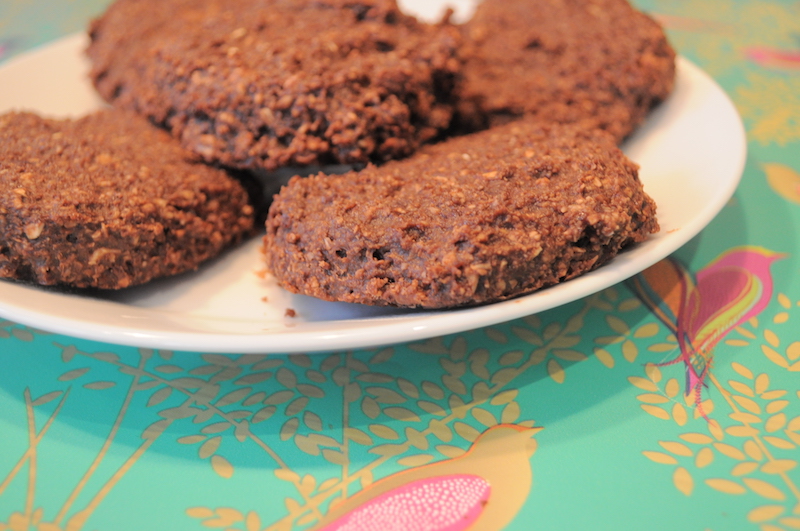 Description
Soft, nutty, chocolatey and 100% whole-food plant-based. What more could you ask for? These cookies are quick to make - and delicious to eat. I'm so pleased with how this recipe turned out!
Although nuts are best consumed raw, we keep the temperature and cooking time to a minimum to maximise the nutty nutrition.
Providing nearly a quarter of your daily fibre and a fifth of your iron and magnesium needs, they're good for you and your inner-bugs.
Ingredients
100g hazelnuts
1 mug rolled oats
3 tbsp cacao powder
250g ready to eat dates
Two-thirds of a mug of water
Directions
Pre-heat oven to 150 celcius
Put all of the ingredients into a food processor and blitz until you get a slightly coarse dough
Shape the mixture into cookies on greaseproof paper on a baking tray - warning, the mixture will be sticky and irritating - but worth it
Bake for about 14 minutes - they'll still be soft but will firm up a bit as they cool