Cassoulet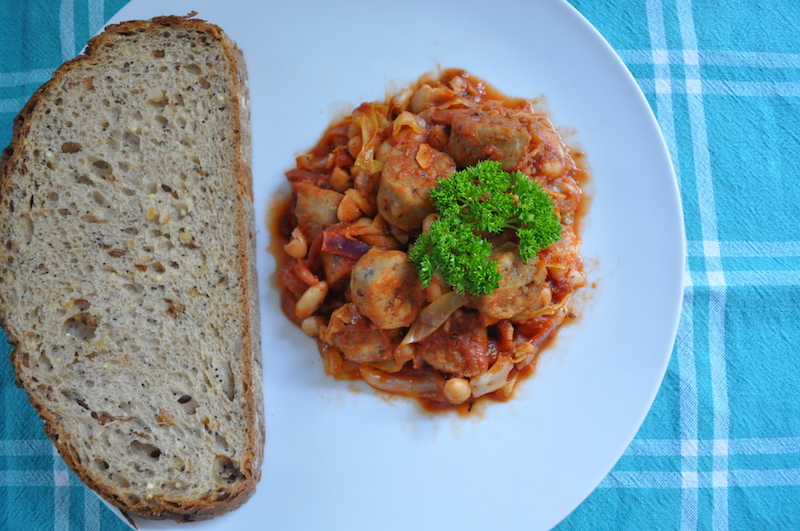 Description
The Southern-French classic Cassoulet gets a radical makeover in this recipe. Loaded with flavour, it's a rich, hearty dish that is beautiful with some good bread. Quick to prepare, it's a new family-favourite.
The original recipe is packed with meat and fat and is cooked slowly in a special pot. This version uses plant-based sausages. Alternatively, for those wanting a whole-foods plant-based meal, omit the sausages and double up the beans.
Ingredients
1 large red onion
4 cloves garlic, minced
350g passata
250g sweetheart cabbage, thinly sliced
1 can/carton cannellini beans, drained and rinsed
6 plant-based sausages (those avoiding all processed foods could double up the beans instead of this)
1tbsp herbes de Provence
1tbsp ketchup
Bread
Directions
If you have the chance to slice your cabbage earlier in the day and put in the fridge, it will enhance the nutrition.
Slice the onion and dry fry (no oil needed). Chop up the plant-based sausages and add to the pan. Continue to fry.
Add the garlic, cabbage and passata. Continue to stir for several minutes.
Add ketchup, herbes de Provence and beans.
Cook for 10 minutes and serve with bread.