10 Minute Mushroom & Wild Rice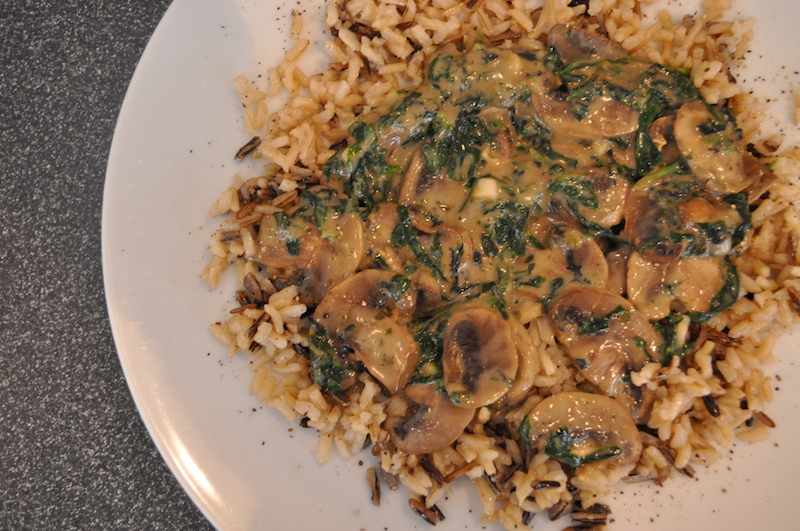 Description
Lunch in our household has to be a quick affair. However, during this cold weather it's so nice to have hot, freshly prepared food rather than a sandwich.
If looking to boost this meal further, you could add petits pois and broccoli.
Ingredients
Handful of mushrooms of your choice, cleaned
Two handfuls of baby kale, rinsed
1 clove garlic
Third of a stock cube (I used a mushroom one)
Half a carton of Oatly cream
Sprinkling of parsley
Sprinkling of pepper
Wild and wholegrain rice ready pack (I used half of a pack)
Directions
Slice mushrooms and dry fry in a pan for a couple of minutes.
Finely chop garlic or use a press. Add to pan.
Chop up the baby kale and add to pan.
Scatter bits of the stock cube into the pan and stir well.
Add the oat cream and parsley.
Cook on high heat for a few minutes whilst you heat the rice.
Serve hot with the rice and a little black pepper.